For Professionals Who Are Ready for a COMPLETE Life Transformation … in Quantum Leaps (rather than baby steps!)…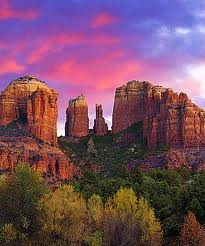 "Finally…THE Authentic Way to  Achieve the Fulfillment, Joy and Abundance you Deserve … While Living in Physical Health and Spiritual Vitality."
You ARE the Master of Your Universe: Put an end to the stress, dissolve the worry, and develop a working blueprint so you know EXACTLY how to manifest the transformation you crave – inside and out.
If you are ready to stop feeling:
Disappointed with the results of all your efforts (reading books, attending classes, researching endlessly … only to continue feeling depleted and anxious)
Overwhelmed by the uphill battle to prosperity and fulfillment (working SO hard only to feel stuck – living paycheck to paycheck, buried under bills, always scrambling to make ends meet)
Tired of feeling lonely, even when you're with the people you  most love (you wonder if people just don't "get" you)
Sick of working too hard for not enough money (somehow your bank account never reflects your long hours and high stress levels)
Frustrated because you KNOW you're supposed to be making a HUGE difference in the world, and instead you're feel like you're playing "small."
Imagine:
Connecting to the true essence of life
Reclaiming who you truly are
Experiencing complete peace of mind, where fear and worry are a distant memory
Enjoying a sound mind, strong body, and disease free future
Nourishing and replenishing your soul
Join the Joy Doctor, Cynthia Glickman in the serene enviroment of the Mago Retreat in Sedona Arizona. You will learn Cynthia's secrets to living a life based on your "golden compass," the innate ability we all have that can guide us to complete fufillment and joy.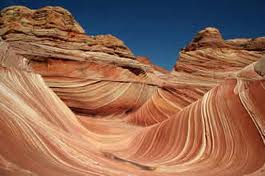 The Abundant Life Blueprint Retreat will be held September 20-23. Space is limited and filling up fast! Please don't miss out on this amazing opportunity to change your life!
We wanted to price the complete Joyful Abundance Blueprint Retreat so as  to make it within reach of anyone who is serious about his/her success.
In fact, we've even given you two options…
Option 1:
Pay In Full NOW: $997
Option 2:
Easy 4pay option: 4 monthly payments of $297
Make your first payment now:
Whichever option you prefer, you risk nothing – because you're protected by our 100% money-back guarantee.   That is, if, by NOON on Saturday, September 22, you don't believe the experience is worth the investment, ask for a refund – and we'll give it to you.
Fast-Action Bonus: Enroll by 12 Midnight Friday, September 7th and we'll cover your room expense for the first night!
Remember, because of the intimate nature of this event, spots ARE limited.
So…
Enroll Now!
Visit www.cynthiaglickman.com/sedona for more details!