Register Today!
November 5th in Chicago, IL
UUCE
39W830 Highland Avenue •  Elgin, Illinois 60121 • 847-888-0668
December 10th in Las Vegas, NV
or
January 7th in Santa Barbara, CA

This is your invitation and exclusive opportunity to perfect the life of YOUR dreams through JOY.  What would make you feel more alive and abundant today? Not tomorrow. Not some day in the future, today.
Are you tired of being stressed out, running around and just surviving another day?
Emotions are pinnacle in drawing to you the life you desire. If you can master this driving force, YOU will have the POWER to literally transform the rest of your life.
Design the life you truly deserve, close the gap between where you are now and where you want to be, and start making a lasting impact on what you can create, give, see and do in every aspect of your life.

At this moment, the potential to step into a sense of JOY which will lay the ground
work for your abundance, freedom and fulfillment is at your fingertips. For the
past 18 years, Cynthia has worked with college students, business owners and
others from all walks of life to live their highest potential in Joy. Her experience and knowledge of being the eye of the storm and living joyfully anyway is condensed down to a special one day event. This is especially important in this rapidly changing and uncertain world.
This is what you will receive:
Saturday Event –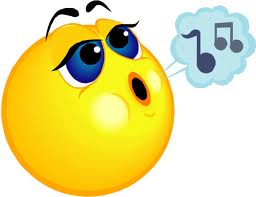 Learn how to be:
Joy filled no matter what!!!

Gain more self confidence

Be LUCKY

Make Your Own Rules

Find Your Dream Career

Create Better Relationships
Also Gain the Skills to be:
Free of the Past

Thrive rather than survive – in any economy

Free of Stress

Live Your Life Passion & Purpose –

guest speaker – Steve Olsher

Sign up now, as this is one time special pricing ends Oct 15th.
We need to be ready to take on whatever comes our way. The world has been humbled in recent times by significant changes in our economy. 8.4 million jobs have been lost and nearly three million homes foreclosed on since the recession began, taking an even bigger toll on the number of American households. This could be the worst ever in  history. But, in order to change our circumstances, we have to be committed to make constant progress. In just 8 hours you can restart your life's foundation.
Unleash Your Joy is in response to the re-awakening of our personal selves and in effect our personal and global economy. It is our vision at Infinite Joy International to empower at least 500 Million people to create a better more joyful world for us and for future generations.
You will leave Unleash Your Joy feeling more energetic than you
have in years with a road map and tools you need to maintain and keep the
momentum.

Let's work together in spreading World Joy! Invite three friends and your
registration is FREE!
It is our mission to raise the consciousness of the planet and we can only do
that with your help. Imagine a world where you walked down the street and
everyone smiled. Imagine a world in which people worked together to collaborate
and succeed at sharing thier gifts and everyone was valued. Come join us
and pass it on today!

 Chicago event –
UUCE
39W830 Highland Avenue • P.O. Box 1032 • Elgin, Illinois 60121 • 847-888-0668
Elgin, Il